Newly-released audio collection featuring 22 Kilcormac locals, sharing memories of yesteryears, is out now!
A new oral history collection has just been released: "Kilcormac Co. Offaly: capturing our story". This collection consists of 20 audio recordings featuring interviews with 22 Kilcormac residents, many of whom were born in the 1930s, '40s and '50s. The interviews were conducted between 2022 and 2023 by Maurice O'Keeffe, one of the founders of Irish Life and Lore, a well-known oral heritage organization based in Tralee, Co. Kerry.
A small town in Co. Offaly, Kilcormac is nestled between the Slieve Bloom Mountains and the Silver River and is surrounded by expansive bogland. In the early 1950s, Bord na Móna began harvesting the local peat, which marked a significant turning point in the town's socio-economic history.
The audio collection serves as a time capsule, preserving memories of bygone days in Kilcormac by recalling different aspects of life in the home, school, workplace and on the farm. Many of the town's current residents have previously worked on the bogs, making discussions of the local bogs and Bord na Móna a central theme in many of these interviews.
Sign up to our newsletter
Following the arrival of Bord na Móna, Kilcormac experienced a period of growth, prompting the need for additional housing to accommodate the influx of Bord na Móna workers. This led to the construction of St Cormac's Park, an ambitious housing project comprising over 100 houses located in what was previously called Brown's Field. Several interviewees are residents of St Cormac's Park, including John Mitchell, a former Bord na Móna employee and Teresa Coyne, whose husband, Johnny, worked in the briquette factory.
The interviews with Yvonne Martyn and James Lee shed light on the healthcare services offered in Kilcormac in the past. James' mother, Mary, a doctor from England, ran a medical practice in Kilcormac while simultaneously raising eight children and managing a farm. As for Yvonne, a pharmacist, she worked in the family chemist shop that her father, a Sligo-man, set up in the town in the 1940s.
>>> READ MORE: Up for auction: personal Bible carried by Michael Collins on the day he died
Within the interviews, the topic of sports is heavily featured, with a focus on the rivalries of the local GAA clubs. Fond memories of achievements in hurling and camogie are recalled. On a different note, John Mitchell spoke about his time as a cross-country runner with St Cormac's Athletics Club – for training, he used to run across the bogs!
Local newsagent Ernest DeVito, whose grandfather emigrated from Italy in the early 1950s to establish a fish 'n' chip and ice cream shop in Dublin, provided very interesting details from his family history.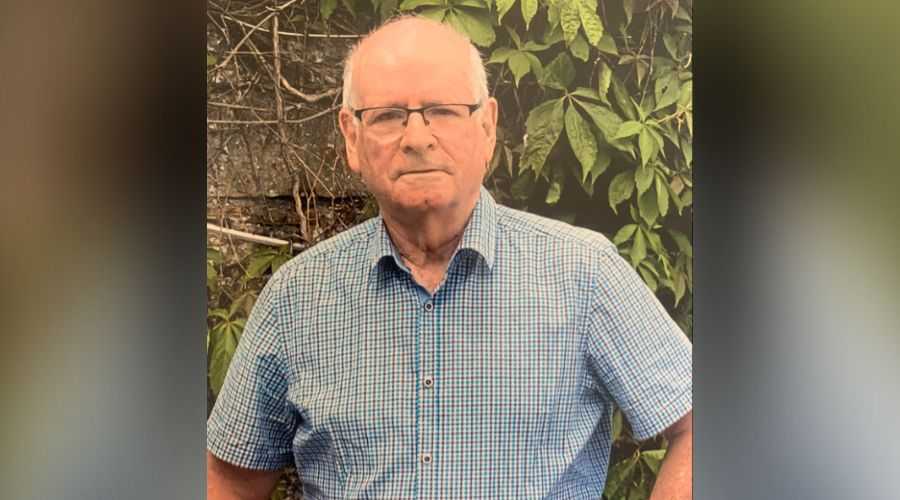 Several interviews look at the impact of the Land Commission in the Kilcormac area while the evolving landscape of both the local land and land ownership is discussed. For instance, interviewee Tom Buckley worked for a State-sponsored land reclamation scheme; they knocked ditches, cleared scrub and even filled their bellies with the fruit and nuts growing on the hedges as they worked.
>>> READ MORE: New oral history collection features descendants of Ireland's landed gentry
This oral history collection covers a broad range of other topics too, including education, milling practices, cattle fairs, salmon poaching, shopping habits, the credit union, Irish vernacular furniture, religion, social class, culture and drama.
Irish Life and Lore collaborated with the Kilcormac Development Association to bring this ambitious project to fruition, with support from Creative Ireland and Offaly County Council Heritage Office. The official launch of the audio collection took place on Culture Night, Friday 22 September, at St Joseph's Community Centre in Kilcormac. It drew a large crowd from the community to celebrate this unique endeavour.
The entire audio collection is available for purchase on CD or USB key through the Irish Life and Lore website, while individual interviews can also be purchased.
In addition, the collection has been made freely accessible on the local studies section of the Offaly County Council website, and the recordings are also available on CD at Tullamore Library.
In other exciting news from this popular oral history organization, Irish Life and Lore is currently working on the Rhineland Palatine Irish heritage oral history collection, featuring over 20 descendants of the German community that settled in West Limerick in the early 1700s.
For more information on the recordings, podcasts and other works by Irish Life and Lore, please visit their website here.
Sign up to our newsletter
Subscribe to the Irish Heritage News newsletter and follow us on Facebook, X and Instagram for all the latest heritage stories.
READ NOW
➤ Mourning and warning: tracing the banshee in Mayo lore
➤ Bronze Age horns: Ireland's oldest musical instruments
➤ Golf's early days in Sligo and its founding fathers
➤ Healing hands on the frontlines: Cork medical graduates in World War 2
➤ O'Doherty's Keep: medieval castle in Donegal finds new owner ahead of planned auction